Since the arrival of the keyboard piano software Everyone Piano, millions of people worldwide have downloaded it and enjoyed using it, but there was a steep learning curve. To make it easier for everyone to learn the keyboard piano, we worked hard to research and write the EOP Demon Training Camp series: the first complete keyboard piano tutorial in the world.
We identified some common problems while trying to play the keyboard piano:
Hands are uncoordinated: I can't play with both hands!
Rhythm is unstable: I can't play evenly!
Music score must be memorized: I can't play by sight reading!
... ... ...
But we can change all of that
With the Best Piano Learning Videos!

Everybody Can Learn PC Keyboard Piano
In Just 30 Days!
Can you believe it?
Impossible!
What a joke!
You've got to be kidding me!
Amazing, right?
Here's another video.
What if I told you that you could also play world renown, popular music in just a few months?
Don't think so?
Keep reading!
You must be wondering:

How can everyone play the keyboard piano in just 30 days?

First, as the best keyboard piano software in the world, Everyone Piano makes it easier for you to learn to play with educational and enriching plug-ins!
Second, not only is learning keyboard piano much easier than real piano, but also it is very useful for learning the real piano in the future, since you don't have to learn traditional piano methods.
Third, EOP Demon Training Camp uses a scientifically advanced method, which increases the difficulty of each lesson day by day. After 30 days of learning, you will master the keyboard piano unconsciously.
Fourth, a PC keyboard is more convenient than a bulky real piano- you can play it anytime, anywhere, and for as long as you want.
Finally, most importantly, we are all very familiar with the PC keyboard, and its fingering and coordination are very similar to a real piano. We just change from typing to piano playing, greatly decreasing the difficulty of starting out.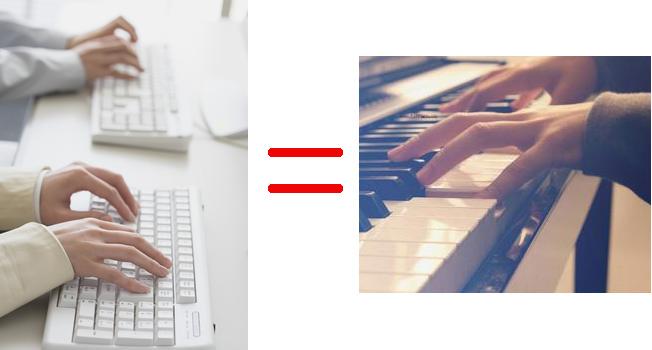 If you still have doubts,

Watch Our Tutorial Videos
Not bad right? Here's Another Video
Using the MIDI Keyboard
Looking For More?
SOME FAQs
Question:What is included in EOP Demon Training Camp?
Answer: EOP Demon Training Camp includes 30 video tutorials and their corresponding assignments/files, as well as 150 extra songs that can be played with the EOP NMN Follow Me Plug-in.
Question: Is EOP Demon Training Camp designed for real piano learning?
Answer: No, EOP Demon Training Camp is for the PC keyboard piano, but will also help you in learning real piano. Music sense, music theory, hand coordination and finger flexibility are similar for both. So regardless if you are considering playing keyboard piano as a hobby or as a foundation to real piano learning, the PC keyboard piano is a good choice.
Question:Which is used in this tutorial, stave or notation?
Answer: Since notation is much easier for beginners, we use it in our tutorials.
Question: How much does it cost?
Answer: The basic price is $29.95, and a variety of payment methods are offered on the payment page.
Question: Will something be sent to me?
Answer: No, our tutorials and software are all posted online. All you need is your PC and a standard 104-key keyboard to start learning.
Question: How long do I need to practice in one day?
Answer: There is no requirement and it is based on your personal situation. The more you practice, the quicker you will complete it. We suggest at least one or two hours per day.
Question: How do I access the tutorials after I pay?
Answer: You can use your receipt number or email address to login to our member's area. You will then have access to the download link and user guides.
Can't wait any longer?
Access It Now!
Only $29.95

You'll Get INSTANT ACCESS to EVERYTHING!!

$29.95 To Make Your Dreams Come True!
Try It Now For 30 Days
You can become a Piano Master!


(We also accept Bravo, EuroCard, JCB, Novus, MasterDebit and VisaDebit)
For more information,
Keep reading!
Plug-ins and Exquisite EOP Skins
for Everyone Piano Users
Everyone Piano Metronome
---The Best Choice for Rhythmic Exercise
Everyone Piano Metronome is a device which can tap out rhythm - every tick of the metronome is one beat. Rhythm is very important for playing but also a big difficulty for beginners, so Everyone Piano Metronome is the best rhythm aid for beginners.
A constant tempo or speed of the beat (you can manually vary the tempo by adjusting the metronome) is very helpful for learners to play with a steadier rhythm. Use Everyone Piano Metronome in daily practice to gain better control of rhythm and form good habits.
EOP Follow Me
---The Best Assistant Tool for EOP Tiros
EOP Follow Me is short for Everyone Piano Follow Me to Play the Piano. It is the first assistant tool worldwide for playing the piano. You follow the steps to play each note one by one, In seconds you will play fair-sounding music even without any basic music theory.
With EOP Follow Me, you can play any piano song without knowing music theory.
Music Stand
---The Essential Tool for Sight Reading Play
EOP Stand is the world's first piano score roller software. It automatically rolls the score screen and turns the pages according to the speed set by users. It can load any format of stave and numbered musical notation and adjust the score size.
With EOP Stand, you do not have to set the score book ahead to roll the pages manually. You will be able to focus all your energy on piano playing.
EOP NMN Follow Me
---The Powerful Assistant for Zero-Threshold Piano Learning
EOP NMN Follow Me is short for EOP Numbered Music Notation Follow Me. It's a teaching plug-in for numbered music notation learning. It totally breaks the rule that says you must learn the stave and greatly lowers the threshold to learning piano. As long as you know 1234567, you can use EOP NMN Follow Me to learn the piano easily.
EOP NMN Follow Me is the main tool used in EOP Demon Training Camp. Playing music notation, metronome, music stand, and turning off alternate hands are included with the program.
EOP MIDI Version
---The Essential Software for True Piano Learning
EOP MIDI version is specially designed for those who want to play real piano directly or after PC keyboard piano learning. If you have a MIDI keyboard, an electronic organ with MIDI port, a hand rolling piano or an electric piano, they can all be connected to the EOP MIDI Version. Loading the world's best piano VSTi sound source, attaching abundant EOP teaching and assistant plug-ins, EOP MIDI Version enables you to breezily learn the piano at home.
The EOP team's vision is: "Make all people learn the piano at a low cost". That's why we developed the EOP MIDI Version.
EOP Video Recorder
---The Easy Way to Show Your Learning Outcomes
EOP Video Recorder is specially developed by the EOP development team for EOP lovers to share their EOP music videos. You can easily record your EOP work and upload it to popular video sites instantly. Thousands of people can watch your video online.
Record screen and keyboard at the same time. You don't need others to help you record your achievement with a DV, you can record by yourself while playing.
Unlimited Resource Download
---Easily Download Thousands of Music Files with Daily Updates
There are thousands of staves, numbered musical notation files, and EOP NMN files offered on our official website with new files uploaded daily. You can search for anything you want!
You can download EOP files to listen to and play them with EOP Follow Me, download free staves and display it with the EOP Music Stand, or download NMN files to play with EOP NMN Follow Me.
Exquisite EOP Skins
---Different Themes for Your Keyboard
We have lots of different styles and themes of EOP skins for free. Check out our favorites: "How to Train You Dragon", "Age of Extinction", "Measureless Universe", "Frozen" and more, for you to download.
Skins are updated periodically. You may also suggest ideas or themes for future skins.
Registered Members Receive More Benefits!
Why Don't You Act Now?
Now Let's
Talk About The Price
What Can You Get For $29.95 These Days?
| | |
| --- | --- |
| A delicious dinner for two? | |
| A lovely gift for someone special? | |
| A T-shirt ? | |
| Become a pianist | |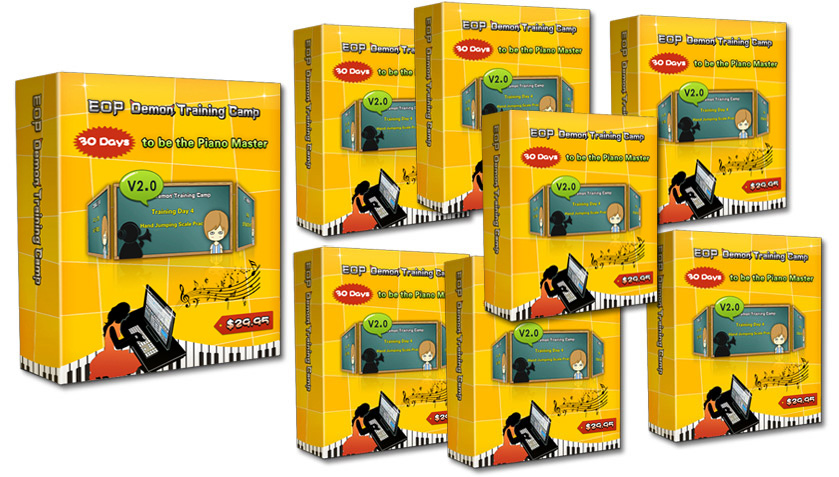 Now Only $29.95

You'll Get INSTANT ACCESS to EVERYTHING!!

$29.95 To Make Your Dreams Come True!
Try It Now For 30 Days
Become a Piano Master !


(We also accept Bravo, EuroCard, JCB, Novus, MasterDebit and VisaDebit)

All orders are backed by our unconditional 30 day money-back guarantee.
If you are unhappy with your purchase, for any reason,
simply contact us via e-mail for a full refund.